News!!!
August 22, 2006
Better late than never, right? I FINALLY updated!! Going to add new pics to the picture page too! Check out "what's going on"! And sign my guestbook!! :)
Thanks for stopping by!
Be sure to sign my guestbook - so I know you stopped by! Let me know what you think - and what you'd like to see!!! :)
Wanna visit the places I do??? Check out my links!

Be sure to check out all my favorite websites in my Links page!
Say Cheese!!!

I LOVE pictures - and I love to share them with people - so be sure to check them out!!! :)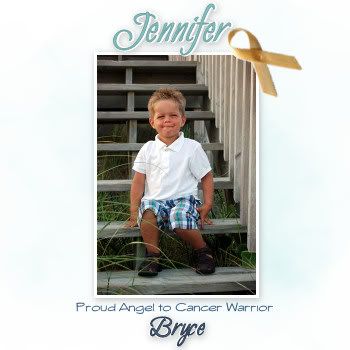 I'm a proud angel to Cancer Warrior Bryce!! Click on the above picture to learn more about how YOU can be an angel to a brave Cancer Warrior too!!
Postman postman don't delay...send an e-mail right away!